How to improve your hair and beauty salon business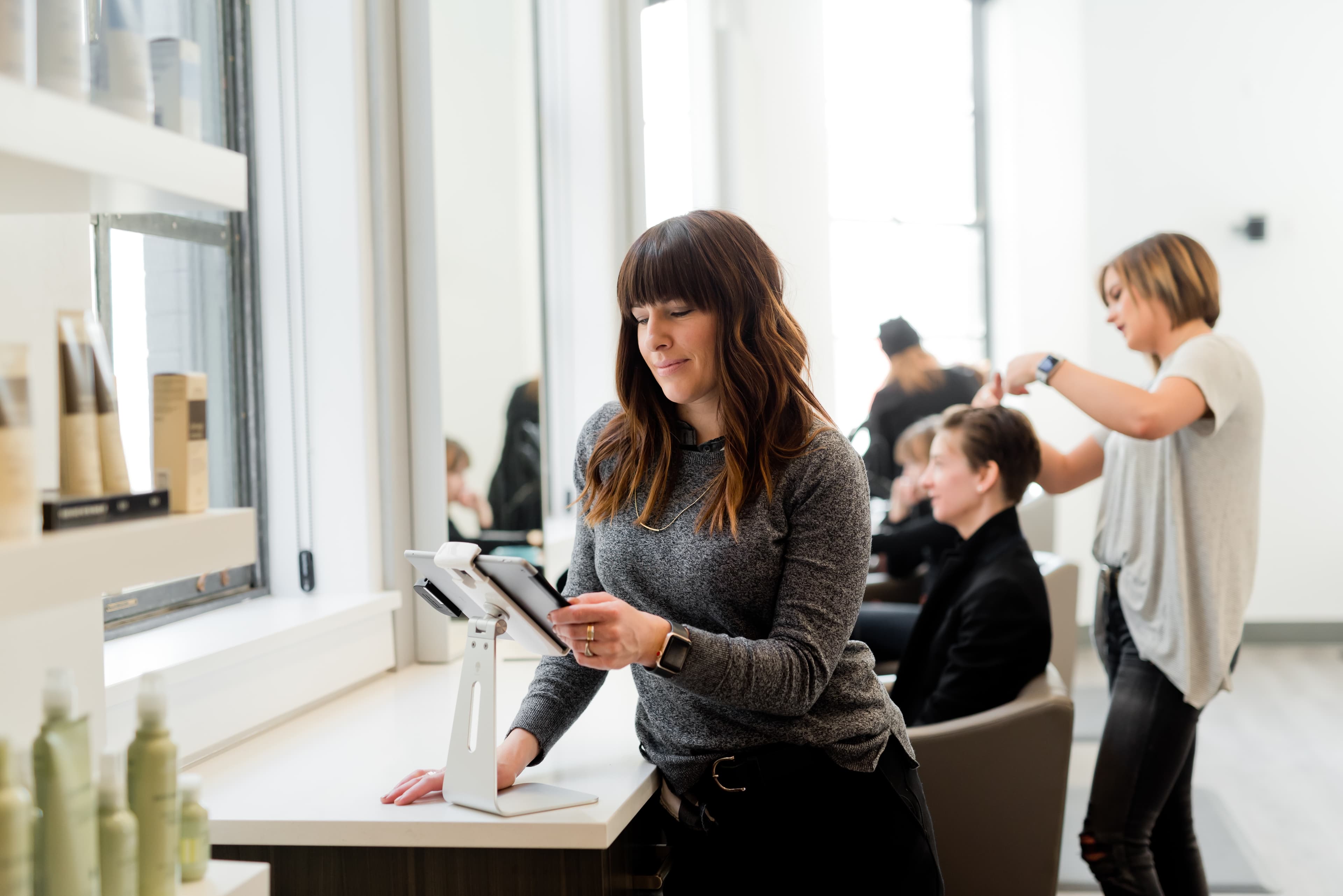 As we move into the busiest time of the year, think about how you can capitalise fully on the opportunities.
When it's busy, it's easy to get distracted by your full diary and forget about the client sitting with you right now. Both from a business and a personal point of view, you should focus on some key points to make it the best appointment for you and your client.
The care factor (aka retail sales)
You would never expect to produce professional results without professional products so how could you expect your clients to?
Both in reproducing the result you and your client have designed and also protecting the longevity of the results from the service you've performed, professional retail is invaluable. Through the appointment, you can talk about what retail you recommend and why, find out what your client's budget is for their products, what results they've had from other products in the past.
Retail is sold for a profit but its function in your salon is to allow your clients to take home another part of their professional experience.
Increasing your average bill
The result of this seems fairly obvious, you are a business, and increasing your revenue is the name of the game. However, as always we want to keep our clients' experience centred and prioritised. The two main ways that we can increase the average bill are with retail and services. You can see the arguments for retail above, so let's talk about services.
Over time as you get more experience, improve your services, learn more techniques, you can raise your prices or move up to a new team level for a bump up in service sales. Until then, there are still things you can do with every appointment to increase your service sales.
Upselling the services that your client has come in for today could be recommending a shorter top-up service; like adding a treatment at the back wash, a file and paint performed while colour is developing, or adding a beard trim to the service. It could also be that you have a quieter day, maybe some last-minute cancellations or no shows, so you capitalise on the clients you have booked in to transform them into bigger bookings! Your client having a cut and blowdry can have their regrowth or T bar done, you have time to add on brows and lashes to a manicure appointment. Tell your clients that you have this availability and incentivise them to take it. Once the time has passed, you cannot sell it again!
Rebooking your clients
Quite simply the best habit you could build. If you have a fully booked day, and you rebook every one of those clients then you will have another fully booked day. Doing this consistently over time increases a client's lifetime value and visits and also creates a team member who is in demand! Again you can talk about how long the service will last in the consultation, check that this is in line with your client's budget and then motivate them to book before they leave! Scarcity is the greatest marketing tool and you are in control of telling your client how likely they are to get the appointment they want.
These three simple steps can have a massive impact on your business, either as a salon owner to train, incentivise, and motivate your team or as a team member who is wanting to shine and take your place as the top member of the team. The Salon App Leaderboard tracks, calculates, and has all these stats in one place where your team can see their live results and get some competition going with their colleagues - but anyone can do it! Start tracking these stats today and make your own salon leaderboard!