All-in-one software
for

salons
Manage bookings, team performance, and marketing — all in one place.
Book a demo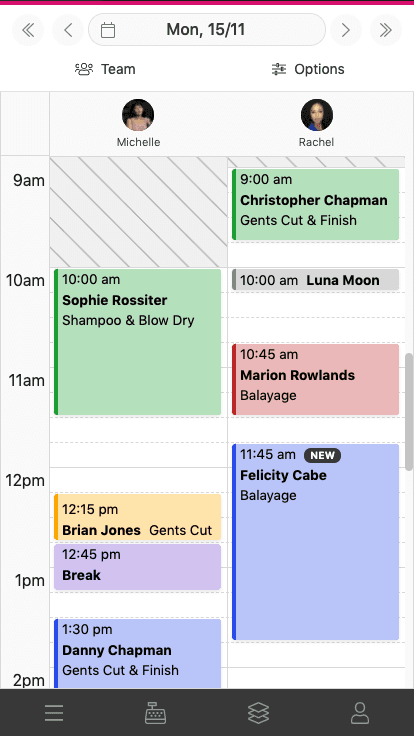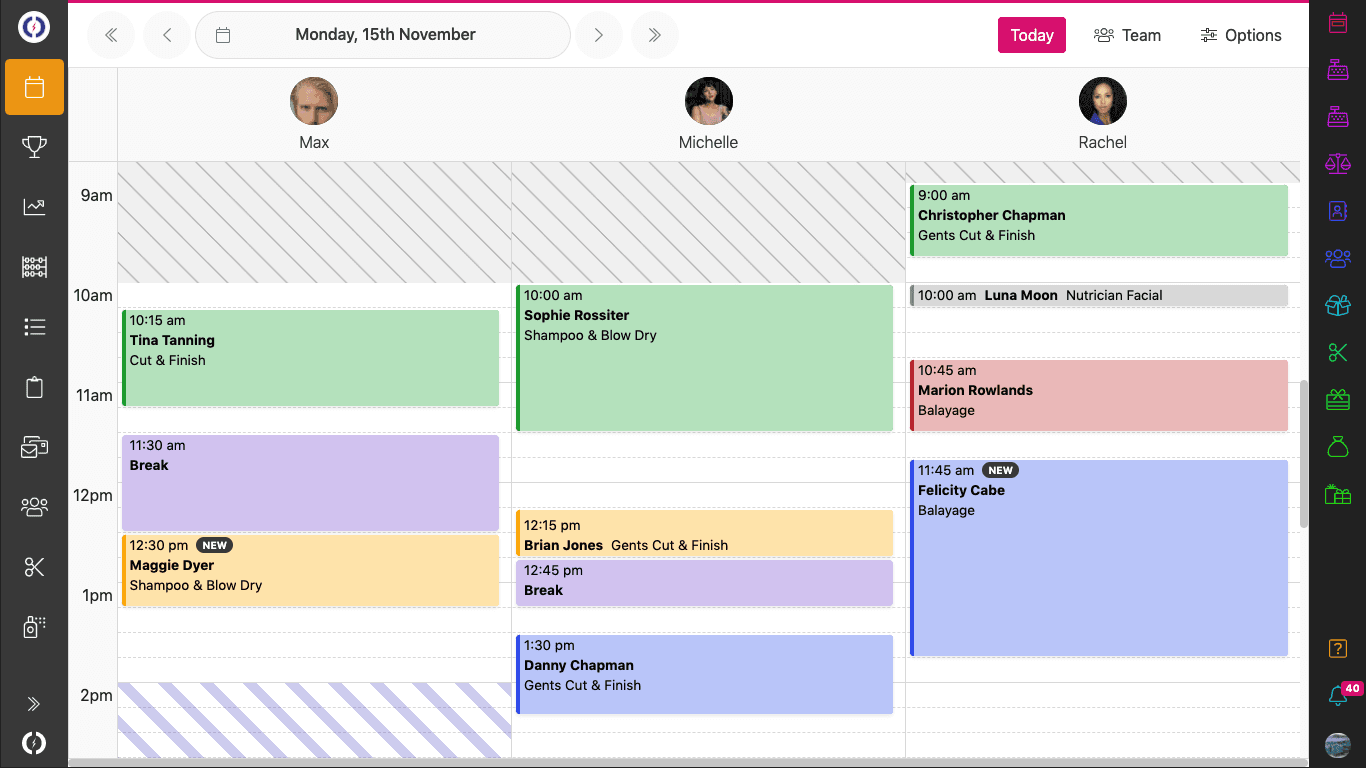 Boost your salon's success right here, right now!
Learn practical tips to increase profits, keep your clients happy, and make your salon stand out.
Transform your front of house
The Salon App is the ultimate tool for professional salons looking to offer amazing client care, with fast, easy, and flexible features for front of house tasks, seamless bookings and payments, and secure storage of valuable client information. Work from any device, anywhere, with our fully featured salon software - say goodbye to paper and hello to a truly portable and paperless environment.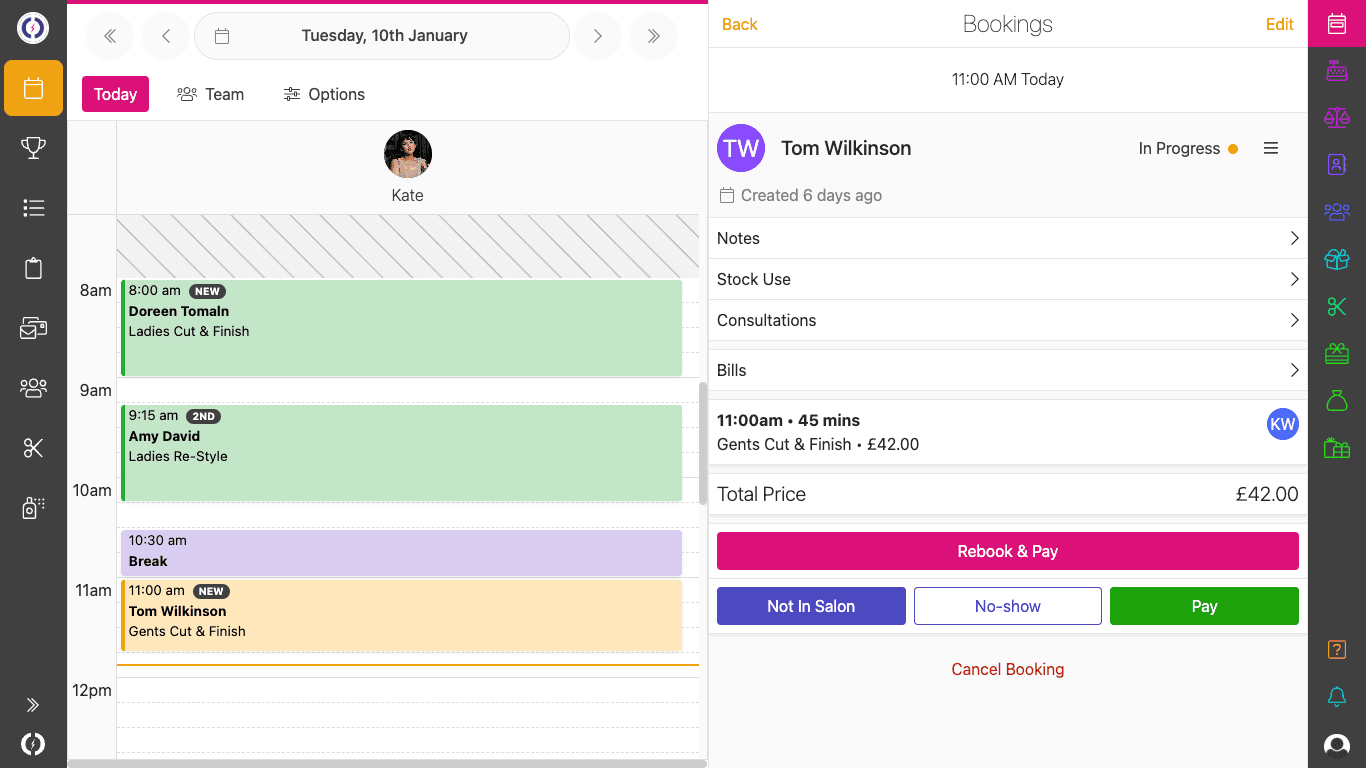 Your salon control centre
Empower Your Salon with The Salon App: Easily track every element of your salon's performance from any device, in real time. Monitor team performance, take a bird's eye view or drill down into the finest detail with our reporting suite and dashboards. Take control of your salon and make more progress than ever before with The Salon App.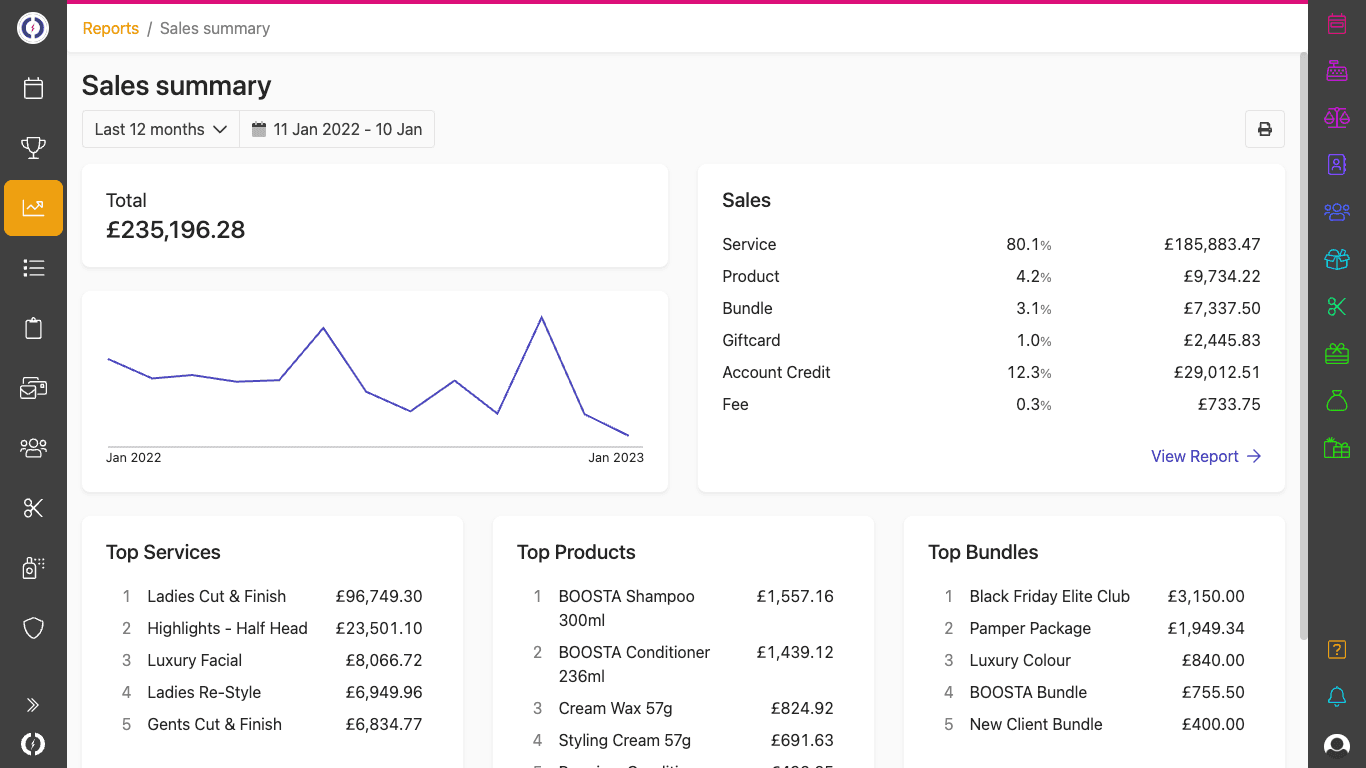 Supercharge your marketing
The Salon App Marketing Solution: Attract, retain, and increase loyalty with our powerful marketing tools. Create stunning emails and text messages, and launch targeted marketing campaigns designed to boost sales. Run set-and-forget "smart campaigns" or custom seasonal promotions - we have everything you need to take your marketing to the next level.