Bring your Christmas rush forward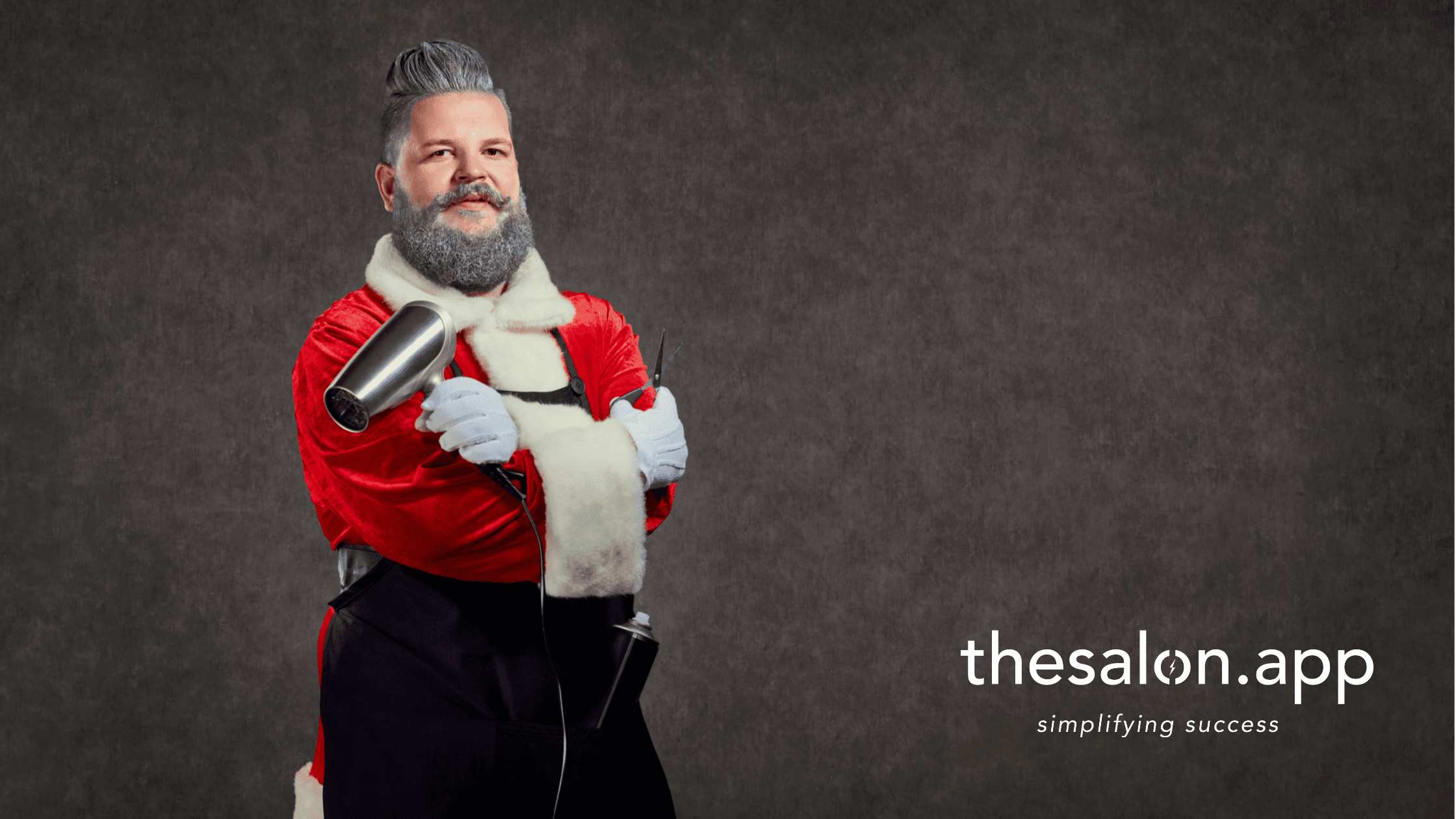 The festive period is a great time for increasing your salon profits. Why? Because firstly, people are in a spending mind-set, and secondly, everyone likes to look nice over the holidays.
Your salon can maximise profits over the Christmas period with Salon App salon Software.
How?
By setting up a Christmas bookings campaign, Salon App Salon Software will extend your Christmas booking period by attracting more bookings earlier on in the year.
How do we do that using Salon App?
There are two types of key messaging that we use which are particularly effective at getting clients to schedule a salon appointment:
1. Exclusivity
We massage your clients' egos by telling them how important they are to you. For example, 'Dear Paula, Since you are one of our most valued clients, we wanted to reach out to you first and let you know about our exclusive promotion'.
2. Scarcity
We create a sense of urgency by telling your clients that there are limited spots available, and they won't last long.
Strategic Targeting
We target VIP clients first, and everyone else later, making them feel special.
Whether they are just your favourite, highest-spending, regular clients or official members of your exclusive VIP club, all salons have 'VIP members.' These are the people to target first.
Use Salon App to contact these clients: 'Because you're a VIP client, we just wanted to let you know that our Christmas booking system is now open'. (Implementing that key "exclusivity" messaging).
Once you've maxed out on your VIP bookings, next we will contact the rest of your client base, telling them your appointments are filling up, (this time implementing "scarcity" messaging), so 'book now before they're all gone'.
You will also notify your clients that they need to book sooner than usual.
Clients will make their appointments in November instead of December if you tell them you're already fully booked up for December. This will extend your Christmas booking period, making it more lucrative for your salon and team members.
This campaign is not limited to Christmas either; you can create the campaign in Salon App and repeat it month on month, altering it for different busy periods such as Easter or the summer holidays.