5 proven strategies for attracting more clients to your hair salon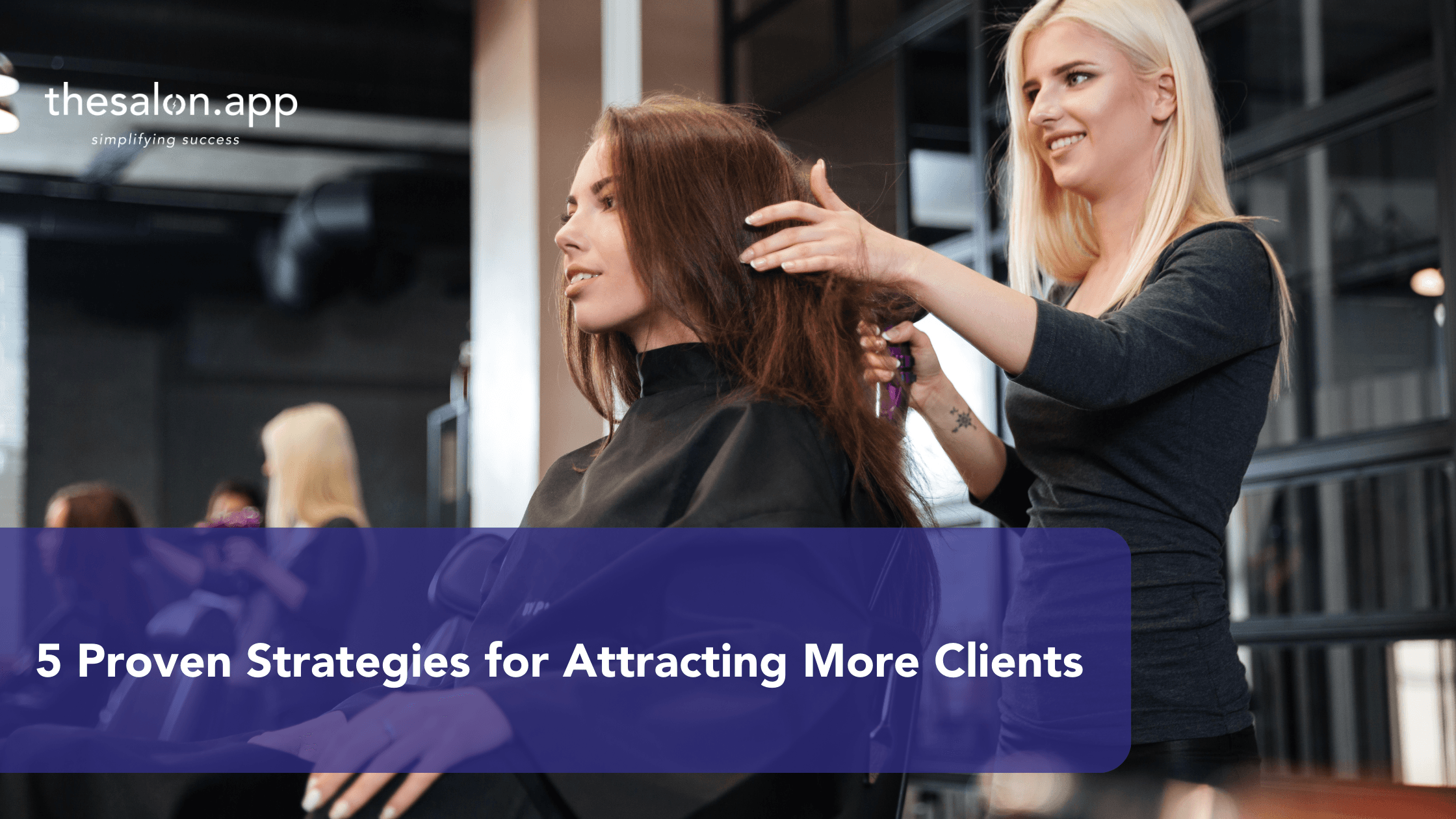 As a salon owner, you understand that attracting new clients is essential for growing your business.
However, with so much competition, it can be challenging to stand out from the crowd and attract new clients consistently. In this blog post, we will share five proven strategies for attracting more clients to your hair salon using Salon App Software.
Incentives
Incentives are an excellent way to attract new clients and encourage repeat business. You can offer added value promotions on specific services or packages, such as a complimentary service or product for new clients or a package deal for a cut & finish when booked with colour. With Salon App Software, you can create and manage promotions easily, making it simple to keep your clients engaged and excited about your services.
Host events
Hosting events is a great way to get potential clients into your salon and showcase your services. You can host a variety of events, such as a charity event, a product launch, or a seasonal-themed event.
Utilise social media
Social media is a powerful tool for marketing your salon and attracting new clients. You can use social media platforms like Facebook and Instagram to showcase your services, share client transformations, and engage with your followers.
Partner with local businesses
Partnering with local businesses can help you reach a new audience and attract new clients. You can partner with businesses such as wedding planners, event venues, and photographers to offer your services to their clients.
Provide exceptional client service
Providing exceptional customer service is crucial for attracting new clients and retaining your existing ones. You should strive to create a welcoming and comfortable environment for your clients and ensure that they feel valued and appreciated. With Salon App Software, you can manage your client relationships and ensure that they are receiving the highest level of service possible.
Attracting more clients to your salon is essential for growing your business and staying competitive in the industry. With Salon App Software, you can implement these proven strategies and take your salon to the next level. From marketing events to exceptional customer service, these strategies will help you attract new clients and build a loyal clientele base. So what are you waiting for? Get started today and watch your salon grow!